Ensuring your order arrives on time - We'll upgrade it to EXPRESS POST for FREE
Date Posted:10 December 2019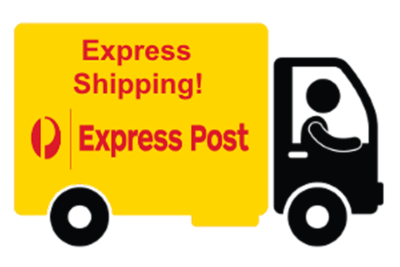 With Christmas fast approaching and Australia Post dealing with the increase in mail volume - some online customers may be concerned over whether their order will arrive in time. If you've left your order to the last minute and are fretting over this, don't worry as we'll spread the festive cheer by upgrading your order to EXPRESS POST for FREE.
No matter the item, size, weight or quantity* - if it ships, we'll upgrade it to have it sent out via express post at no additional charge to you. Just make sure to select 'Australia Post eParcel Registered' during checkout and we'll take care of the rest - do not select 'Australia Post eParcel Express' as this will add the charge of express post to your order as per normal.
Orders below $99 will only be charged for 'Regular Post' but will be sent as 'Express Post'.
Orders above $99 will be sent both 'Free' and as 'Express Post'.
Australia Post Delivery Times (From Western Australia)
Please only use these delivery times as an approximate guideline. Actual delivery times may vary and are subject to Australia Post and/or any unforeseen events.
Local - Next day delivery (Up to 2 business days to rural locations and during busy seasons)
Interstate - Two to Three business days
*Please note that this only applies to items sent via Australia Post. Items that are deemed too large to be sent via Australia Post (i.e. Longbows, Horsebows) and are instead sent via courier will remain dependant on the courier service's delivery time frames.