Hoddywell will be closed on the 16th to the 19th of August
Date Posted:10 August 2016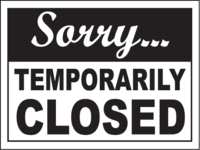 Please note: Hoddywell Archery Supplies & Park will be CLOSED on Tuesday 16th through to Friday 19th of August.
Online & phone orders placed on the 16th to the 19th won't be dispatched until the following week. Certain orders placed on the 15th may also be affected, depending on shipment size & products ordered.
Also note that we may not be able to answer the phone or reply to emails during this time.