Cartel-Doosung hits the bullseye everytime
Date Posted:7 February 2018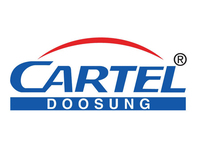 Cartel-Doosung Corporation is a name that appears very often in the archery scene. The comapny started over 30 years ago with the ethos of 'commitment to excellence'. This ethos has been poured into every aspect of the company, from management, R&D, marketing, customer service and of course, the products themselves.
Every bow, arrow, tool, target and accessory Cartel-Doosung makes is guaranteed to perform which makes the Cartel-Doosung brand a trusted name in archery.
Hoddywell is one of Australia's largest Cartel-Doosung dealers. Explore our range of Cartel products here.