Chinese New Year Sale!
Date Posted:5 February 2019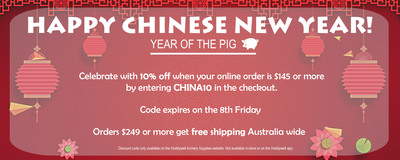 Celebrate with 10% off when your online order is $145 or more by entering CHINA10 in the checkout.
Orders that are $249 also get FREE SHIPPING Australia wide.
Sale ends on the 8th Friday.
*Discount code only available on the Hoddywell Archery Supplies website. Not available in-store or on the Hoddywell app.