Cobra Archery, 40 years and still going strong
Date Posted:5 September 2017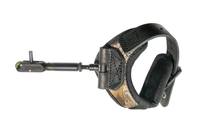 Cobra Archery was founded in 1974 with the aim of making superb, top quality archery products for archers and bowhunters. 2017 marks 43 years of Cobra Archery and to this day their aim has always been on point, Cobra is one of the world's leading release aid and sight manufacturers based on their dedication to delivering quality products, affordable prices, customer satisfaction and lifetime warranty.
Hoddywell stocks a large range of cobra release aids, sights and accessories. Browse our range by clicking the banner below.

All Cobra releases come with a lifetime warranty on all machined parts and are proudly made in the USA.