Compound Bow shipments have arrived
Date Posted:20 September 2019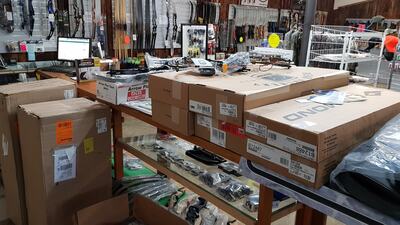 Full steam ahead at Hoddywell! More shipments have arrived from brands including Bear Archery and Diamond Archery. We have more of the very popular Cruzer G2 RTH Compound Bow Packages in a range of colours as well as Diamond Infinite Edge Packages. These compounds are super adjustable, smooth to draw, easy to shoot and best of all they don't cost an arm and a leg! Buy online or in-store. If bought online they will be shipped out with free shipping (tracking number included).
Left hand models in stock as well.
Other shipments have come in from brands including:
Neet Archery
OMP
Allen
3006
Trophy Ridge
Magnus Broadheads
Stay tuned....there's even more shipments on the way.