Government, Education & Corporate purchase orders
Date Posted:13 January 2018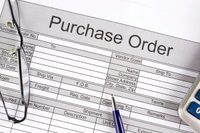 Hoddywell Archery has been in business since 1978 and has become the prefered archery equipment supplier for government departments, resorts, camps, schools (public and private) and companies Australia wide.
We stock a large range of bows, arrows and archery accessories that suit a wide range of people and ages, all at competitive prices.
Orders are sent via eParcel Post with tracking numbers.
Feel free to get in touch with us via email or call 08 9574 2410.