Hoddywell Archery celebrates 40 years in business
Date Posted:8 March 2018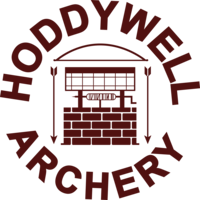 2018 marks Hoddywell's 40th year in business. There have been many changes throughout the years in both Hoddywell and the archery industry.
Hoddywell Archery Park was co-founded in 1978 by Ernie Kaltenbrunner as a concept where any member of the public could have a go at Archery without having to join up to a club or archery association. The concept proved popular with many flocking to the public archery park to have a hitting bullseyes. The business grew rapidly and a caravan park was added as archery was proving very popular to campers and caravaners. The archery store was expanded as well into a purpose made building built with the iconic Jarrah wood beam front and interior.
Today, Hoddywell Archery still provides great entertainment for both young and old in a fun, welcoming and no-pressure environment. Hoddywell Archery is also the largest archery retailer in WA as well as one of the largest in the entire country.
To read more about Hoddywell's history click here.