Hoddywell Archery Park re-opening Jan 28
Date Posted:19 January 2023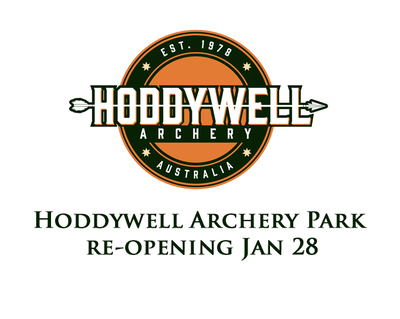 Firstly we hope everyone has had an enjoyable Christmas and a peaceful New Year's break.

We're glad to announce that Hoddywell Archery Park will be re-opening on Jan 28 at 9.30am; this includes the physical archery store.

As we are expecting a large amount of people to arrive on this day its recommended for those who wish to visit the archery store to do so in the late afternoon, usually around 3pm.
Both of our famous and fun public archery trails will be open as will be the 80m target lane.

Our online store is open 24/7 as we are still dispatching out orders across Australia!