Hoddywell Archery staff feature in ATA news article
Date Posted:20 January 2015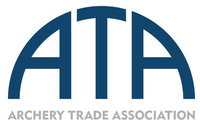 Ernie & Peter Kaltenbrunner from Hoddywell Archery have featured in an online news article by the Archery Trade Association while attending the 2015 ATA Trade Show International Reception held in Indianapolis, USA. The ATA Trade Show is the archery industry's largest show which aims to promote commerce and participation within the archery industry.
The Show is held annually in the United States at the start of the year with over 590 exhibitors showcasing their new, innovative and exciting products to over 8,500 attendees.
Hoddywell Archery is the only WA-based archery business to attend the ATA Trade Show and only one of a handful of Australian archery businesses to attend.