Latest shipment is in
Date Posted:15 February 2022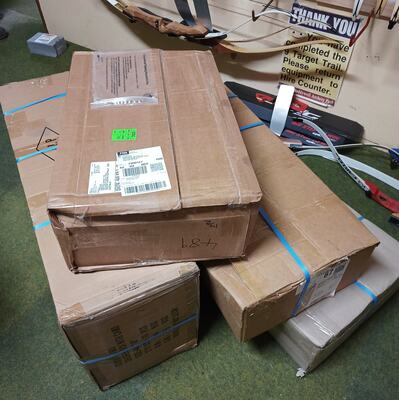 We've received another shipment which has included a few new items including:
3006 Little Giant Broadheads
Trophy Taker Drop Away Arrow Rest
3006 Cowhide Shooting Glove
Velox Broadheads
Blazer Vanes - now in 100 packs
Bear Legit Compound Bow RTH Package
Bear Resurgence LD Compound Bow
Neet NSS-210 Armguards - in camo
More shipments are on the way from the USA, Korea and from Europe. Things are taking a little while longer at the moment with international logitics being congested however goods are still making it to our store.
Physical archery store hours:
Just a quick update with our physical archery store's opening hours. The store will be open from 3-5pm on weekends at the moment and is shut on weekdays until March. Then we will resume our normal trading hours.
Of course you can always buy online. Our online store is open 24/7! All orders are upgraded to Express Post.