More Cartel-Doosung gear has arrived
Date Posted:18 January 2020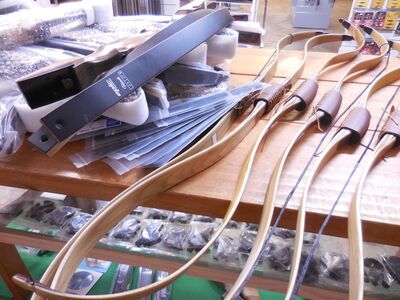 We've recieved another shipment from Cartel-Doosung this week. Included in the shipment are:
EPIC Zen Horse Bows (all poundages)
EPIC Hawk Take-Down Recurve Bows
EPIC Hawk Limbs
Cartel Bowstrings
Maxion Stabilizers and side rods
Dynamic Aero Stabilizers
Looking for a Cartel-Doosung product that we don't stock? Special order it from us!
Hoddywell Archery Supplies is Australia's largest Cartel-Doosung dealer and we send orders to them every fortnight. If you're looking for a particular Cartel product that we don't currently stock please contact us and we can arrange for it to be special ordered. Hoddywell Archery always offers the best price in the country.
Other shipments
We're also expecting shipments from Carbon Express and Black Eagle Arrows. Stay tuned for more info!