Update on Shipments
Date Posted:26 April 2020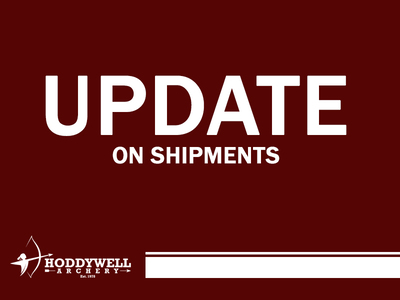 Shipments are still arriving at Hoddywell, although we are experiencing delays due to the affects of COVID-19. We thank everyone for their patience and understanding during this time.
Shipments that are due to arrive in the near future include Black Eagle Arrows and Cartel-Doosung.
Remember we're still shipping out online orders with a free upgrade to Express Post to anywhere in Australia, tracking number included. All dispatched parcels can be tracked at any time by using the Australia Post Tracking website at https://auspost.com.au/mypost/track/#/search.