Vintage Crested Traditional arrows by Black Eagle are here
Date Posted:26 April 2017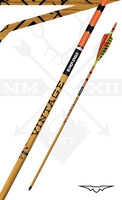 Hoddywell now stocks the all new Black Eagle Vintage Crested Traditional Carbon Arrow. The Black Eagle Vintage® arrow is the first of its kind on the market. Many serious traditional archers, and compound archers, are looking for a high quality wood grain carbon arrow – so Black Eagle delivered. Each Vintage arrow's cresting is hand painted and quality inspected. The Duracoat wood grain overlay-finish on the shaft allows for refletching and cresting.
We currently stock the Vintage in 400 spine - recommended poundage range is 40-50lb (compound).
Colour options are available and include:
Black/Red

Green/Gold

Orange/Yellow
Arrows are fletched with 4" helical feathers.
The Vintage arrows are in stock and ready to sell, to purchase please click here. Or click the picture below.
Sold in 3 packs.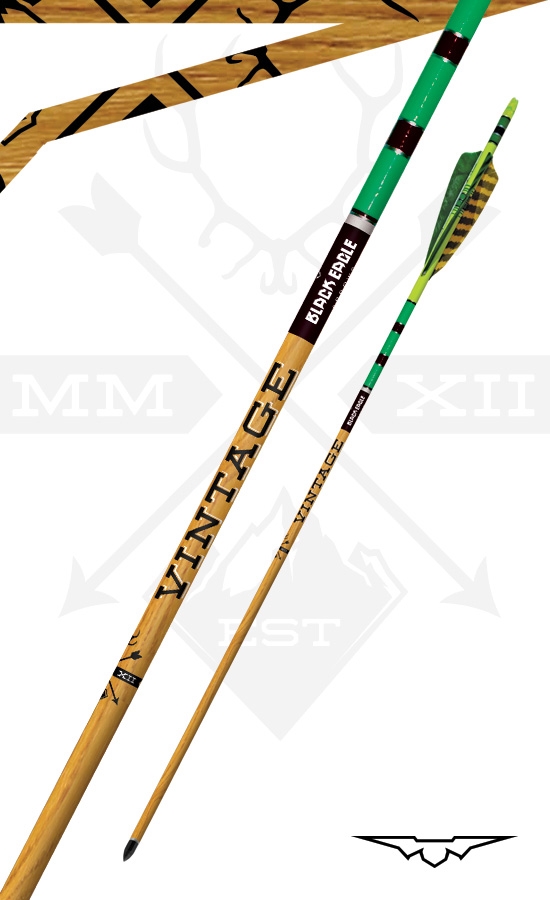 Green/Gold colour option