Making Archery in WA enjoyable
Date Posted:4 February 2019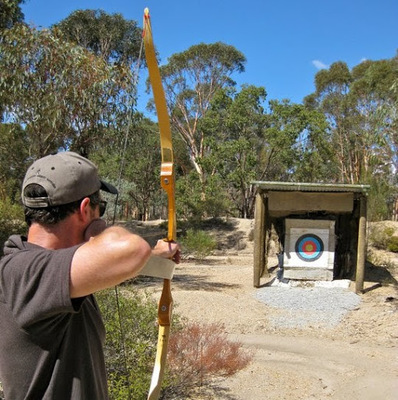 We at Hoddywell Archery believe that archery should be a fun sport for all regardless of age, gender or skill level. Hoddywell Public Archery Park located in Toodyay which is a pleasent and scenic hourly drive from Perth city offers people to change to have a go with a bow in a fun, safe and welcoming environment. Unlike archery venues in Perth we don't require you to join any kind of membership beforehand, as a Public Archery Park we're open to the public.
Hoddywell Public Archery Park features 3 archery trails to go on. Each designed for various skill levels.
Hire Prices – includes range fee, equipment & instruction
9 Target Beginners Trail $20.00 per person / round
15 Target Intermediate Trail $24.90 per person / round
18 Target Advanced Trail $27.90 per person / round
90m Target Lane $27.00 per person / hour
Fees are with a RECURVE BOW and includes all shooting and safety instructions.
To hire a COMPOUND BOW will cost an extra $5.00. Compound Bows are not permitted on the Beginner's Trail.
Groups over 10 people, please book. 08 95742410