Perth archery weekend adventure
Date Posted:3 March 2018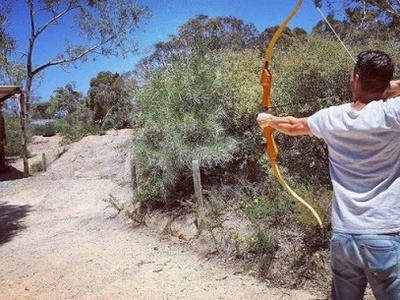 Hoddywell Archery Park is a public archery park located in the picturesque Avon Valley town of Toodyay.
Archery is often shared with other activities in public spaces in Perth so it's a real treat to shoot in a large park dedicated just for archery. If you need to hire a bow, visit on weekends to experience the sport, with rounds starting at just $20. By being a public archery park, we're independent from any archery association. Meaning that we won't try to make you sign up for any kind of membership.
The best feature for archers at Hoddywell is our series of adventure trails, each designed for different skill levels, with targets placed at varying distances and angles.
The archery adventure trails also feature undulating walk tracks, surrounded by flora and fauna, which give a memorable experience for first-time and experienced archers.
You can also shop for your equipment at our archery store, the largest in WA.
For more information about Hoddywell Archery Park, please visit www.hoddywellarchery.com.au