Get your order before Christmas!
Date Posted:4 December 2017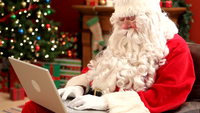 The Christmas shopping season has well and truly begun. Hoddywell recieves higher rates of orders during this time of the year and we are urging customers to plan ahead when it comes to their purchases and not to leave it to the last minute as this may cause disappointment as some orders may not reach their destination in time for Christmas day.
We send our orders via Australia eParcel Post, customers have the option of standard or express shipping options. Remember that orders that are $249 or over are sent with FREE shipping.
As a rough guide, orders to Perth and suburbs usually takes 2-3 working days. Orders going to eastern states usually takes 5-7 working days. For more information please see our delivery policy.
In the event that an ordered item is not available or we are unable to fulfill your order we will notify you within 2 business days to arrange an agreeable alternative item, a backorder or a full refund.
Please note that once an order enters the Australia Post eParcel system, it is in their hands to have it delivered to the customer. We don't have any control over the postal service.
We hope you found this information useful and we wish you a Merry Christmas and a happy and safe New Year.