More Cartel EPIC Hawk Take Down Recurve Bows in stock
Date Posted:2 May 2016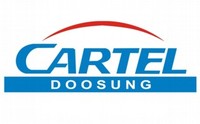 We have recieved another shipment of Cartel Hawk Take-Down Recurve Bows from Cartel's EPIC line of traditional bows.
Pounages included in this shipment are 35, 40 & 50lb.
Hoddywell is selling the Hawk for $199.00, normally sell for $239.00 with a RRP of $299.00.
All recurves come with nocking point & arrow rest installed as well as a FREE bowstringer to safely string & unstring the bow.